About Me
A Man of Kent and with a professional background in Healthcare and Education, I have worked in Kent, West Africa and Central London, and latterly as a Senior Lecturer in Management and Healthcare at West London University.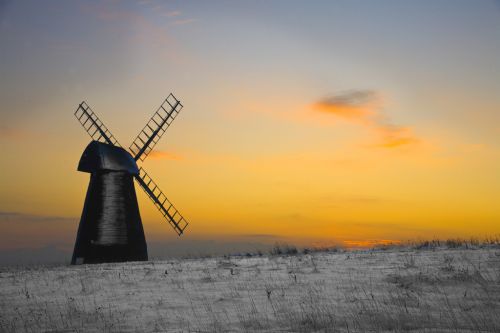 My wife, Sandra, and I have lived in the village of Rottingdean, just east of Brighton and with its iconic windmill, for the past 25 years. I was until recently fully involved with village life as Councillor for 8 years and Chair Rottingdean Parish Council for 6 of those years. However rewarding, the role of Councillor does impose upon creative photography time!
Some of my earliest experiences with my first camera, an Olympus OM1, were in John Aspinalls' zoo-parks in East Kent with my young family, but I taught myself wildlife photography during a 3 year contract managing Healthcare Education for the Ministry of Health in The Gambia, West Africa. In the early 90's I received my first Canon and I haven't changed my loyalty since. Much of my film work was taken on the Canon EOS5 and the latter work on the Canon 5D. I now work with a 7D Mark II and a 5D Mark III.
Africa must be in my blood, for as long as I can remember I have had a enduring love of wildlife, African wildlife in particular, along with the people and scenery and events of that continent.
I have travelled in seven African countries but I have visited my Maasai Community and School in Tanzania every two years since 2001 until 2015 and have also enjoyed returning to The Gambia for the past six years running, principally to undertake bird photography.
My first contacts with the different ethnic groups of Northern Tanzania followed an internet search for recordings of Maasai voice, and being invited to join a small Tanzanian charity promoting the exchange of intercultural knowledge. Having visited and met around 50 enthusiastic young people meeting under a tree in Arusha in 2001, who had just been offered 15 acres of Maasai savannah land to build themselves a school, I offered to stage a photographic exhibition back in the UK to raise funds to build that school. This cycle of visits and biennial exhibiting is reflected here in this website and has helped secure the establishment and development of Noonkodin Secondary School, Eluwai, Tanzania.
To help reassure largely UK donors of the integrity and cash-flow, 8 Trustees, including myself, founded Serian UK in 2005 (UK Charity Commission Reg: 1111711). Noonkodin Secondary School was opened that same year by a Minister of the Tanzanian Education Department and at that ceremony
I was surprisingly elected an Honorary Maasai Elder, the greatest honour of my life.
Serian UK blossomed from the efforts, individual and collectively, of trustees and Noonkodin School has had around 200 students undertaking the 4 year secondary education with a significant input of Indigenous Knowledge included in their curriculum. Continued charitable support does not promote autonomy and independence and in 2019 this project and the Serian UK charity were reluctantly ended. A few trustees and myself are researching a new charitable venture in Africa.
I traditionally launched my biennial exhibitions in The Grange Gallery in Rottingdean, but all have been seen elsewhere including a cathedral in Oxford, twice in Fareham library, shops, cafes and Artists Open Houses in Brighton, and galleries in Bursledon, Havant, Arusha in Tanzania and most successfully in Henley-on-Thames. When not framed in exhibitions the images become my illustrated lectures on the camera-club circuit.
My diverse travel and wildlife photography has helped me achieve my LRPS in 2000 and my ARPS in 2001. My extensive involvement in international exhibiting since then has secured for me over 300 images accepted into exhibitions world-wide and my AFIAP in 2011 and EFIAP in 2012. Next on the horizon should be the Masters in FIAP.
I am a past-president of Brighton and Hove Camera Club, and A-list judge and I lecture and judge in photography all over the south-east. I am a member of the Nature Photographers Portfolio, and in conjunction with poet Wayne Visser, produced my first book 'African Dream' in 2012.